The virtual classroom enables you to teach remotely, from the studio. During the lesson the teacher is in front of six screens, each with a maximum of six online visible participants. There is also a view of two other screens that may for instance show presentations or the results of online questions.
The advantage of the virtual classroom, over a webinar for example, is that the teacher can make eye contact with all participants. Moreover, it provides more possibilities for interaction between the teacher and the students and among the students themselves. As a teacher you can also stimulate involvement by using a quiz or poll.
The introduction film below gives an impression of the design of the virtual classroom:
Practical information
Do you want to use the virtual classroom in your lesson? Please complete the reservation form (in Dutch).
Because the virtual classroom is an experimental teaching space, evaluation of its use will be part of the process. You will receive a questionnaire for this immediately after your teaching moment.
Do you have questions about the virtual classroom? Contact us by sending an email to virtualclassroom@uu.nl or to Laurien Jansen l.k.jansen@uu.nl.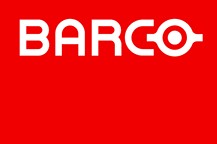 The virtual classroom was created in collaboration with Barco.
Teaching Support
Do you have questions about teaching? Teaching Support is a new helpdesk where all UU teachers can go with their teaching questions and where all knowledge of the partners in the Centre for Academic Teaching is bundled. For more information, go to www.uu.nl/teachingsupport, send an email to teachingsupport@uu.nl or call 030-2532197. Teaching Support is available from Monday to Friday, from 9.00 am to 5.00 pm. You will be assisted by someone from teacher support who can help you immediately or who knows exactly who can help you with your question. You will then be referred right away. The aim is that your question will be dealt with within one working day.