The Virtual Classroom has been moved to the Ruppert building. If you want to make use of the classroom, you can find more information on the website of Future Learning Spaces.
Note: The audio of the video is in Dutch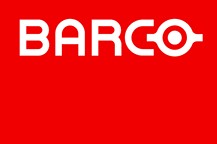 The virtual classroom was created in collaboration with Barco.
Teaching Support
Do you have questions about teaching? Teaching Support is a new helpdesk where all UU teachers can go with their teaching questions and where all knowledge of the partners in the Centre for Academic Teaching is bundled. For more information, go to www.uu.nl/teachingsupport, send an email to teachingsupport@uu.nl or call 030-2532197. Teaching Support is available from Monday to Friday, from 9.00 am to 5.00 pm. You will be assisted by someone from teacher support who can help you immediately or who knows exactly who can help you with your question. You will then be referred right away. The aim is that your question will be dealt with within one working day.